Historic Ayutthaya Bike Tour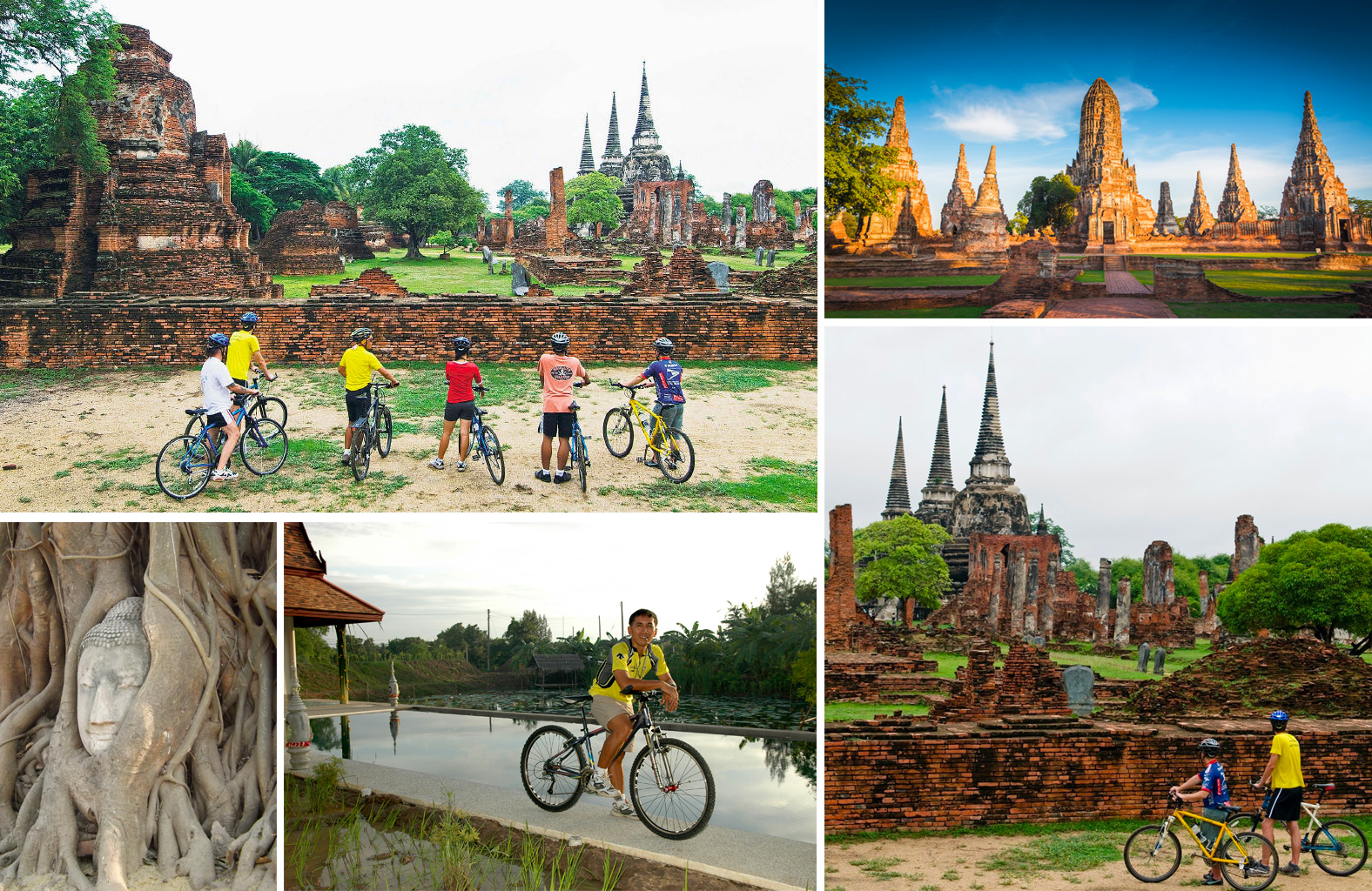 Bike Tour :- Two nights minimum of stay Choices :- Half day, one day.

What do we see?
Half day / one day bike tour :
We'll start riding to escape into the Thai country side back roads which parallels the Chao Phraya River. The ride continues through to the villages and the paddy rice field until the trail meets the river ferry. After crossing the river ferry, we will visit the grandiose King's Summer Palace (Bangpa-in Palace). Afterward, we will ride back to Ayutthaya Garden River Home.
One Day Bike Tour :
Continuing from the half-day, the whole afternoon will be spent riding the impressive Ayutthaya World Heritage Historical Park. Wat Chaiwathanaram, the favorite temple of our present Queen.
The National Arts Museum
Rachburana Temple
Phra Mongkolbophit Temple
Phra Sisanphet Temple
The picturesque three roots that ensnare its imbedded Buddha relic at Mahathat Temple, then we ride back.
Facts&Figure
Half day tour
One day tour
Pick up time
From Ayutthaya
Garden River Home
Any time not after 01.30 pm.
07.30 - 08.30 am.
Drop off
Around 05.30 pm..
Around 05.30 pm.
Total distance
10 km.-20 km. (Depending on the guests)
30 km.
Included:-
Mountain bike, helmet, English speaking guide, bus with driver (for one day tour), lunch, snacks, drinking water, cold towels, entrances fee, ferry, our boat tour and our massage.
One boat tour along the river
One massage (up to your request)
Excluded:-
*Reservation one week in advance.
*All program can be adjusted without notice.