Tours to Ayutthaya World Heritage Historical Park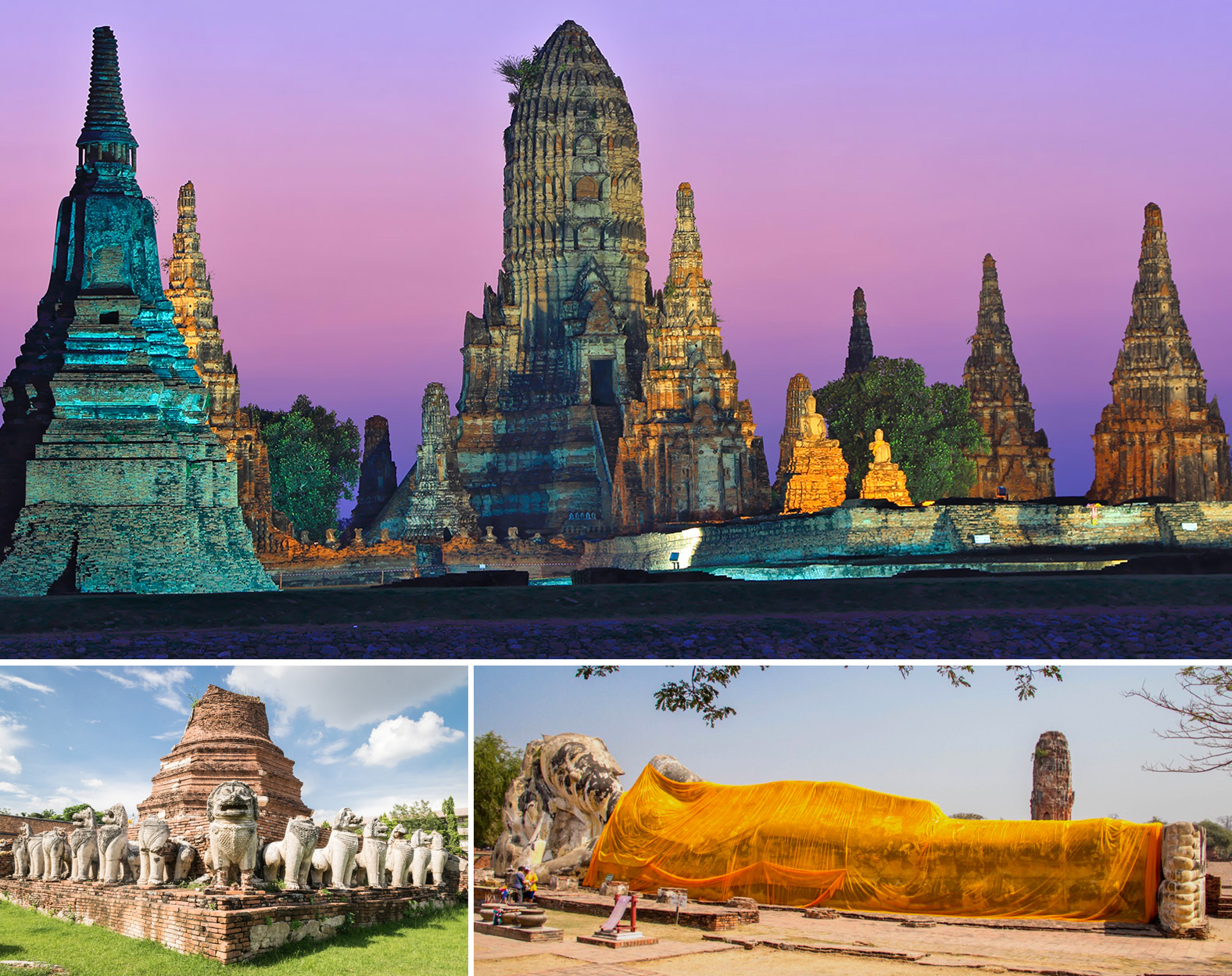 Tour : Two nights minimum of stay.
We can arrange a world-renown tour of the Thai glorified Ayutthaya World Heritage as follows:
The program includes:

Two meals (breakfast and lunch) per night of stay
Entrance fees.
Massage (up to your request)
One Boat tour.
The first day tour (Program A)
Chaosamphaya Museum where most precious properties in Ayutthaya period are kept.
Four important ancient temples and historic places.

Rachaburana Temple
Mahathat Temple
Phra Mongkolbophit Temple
Phra Sisanphet Temple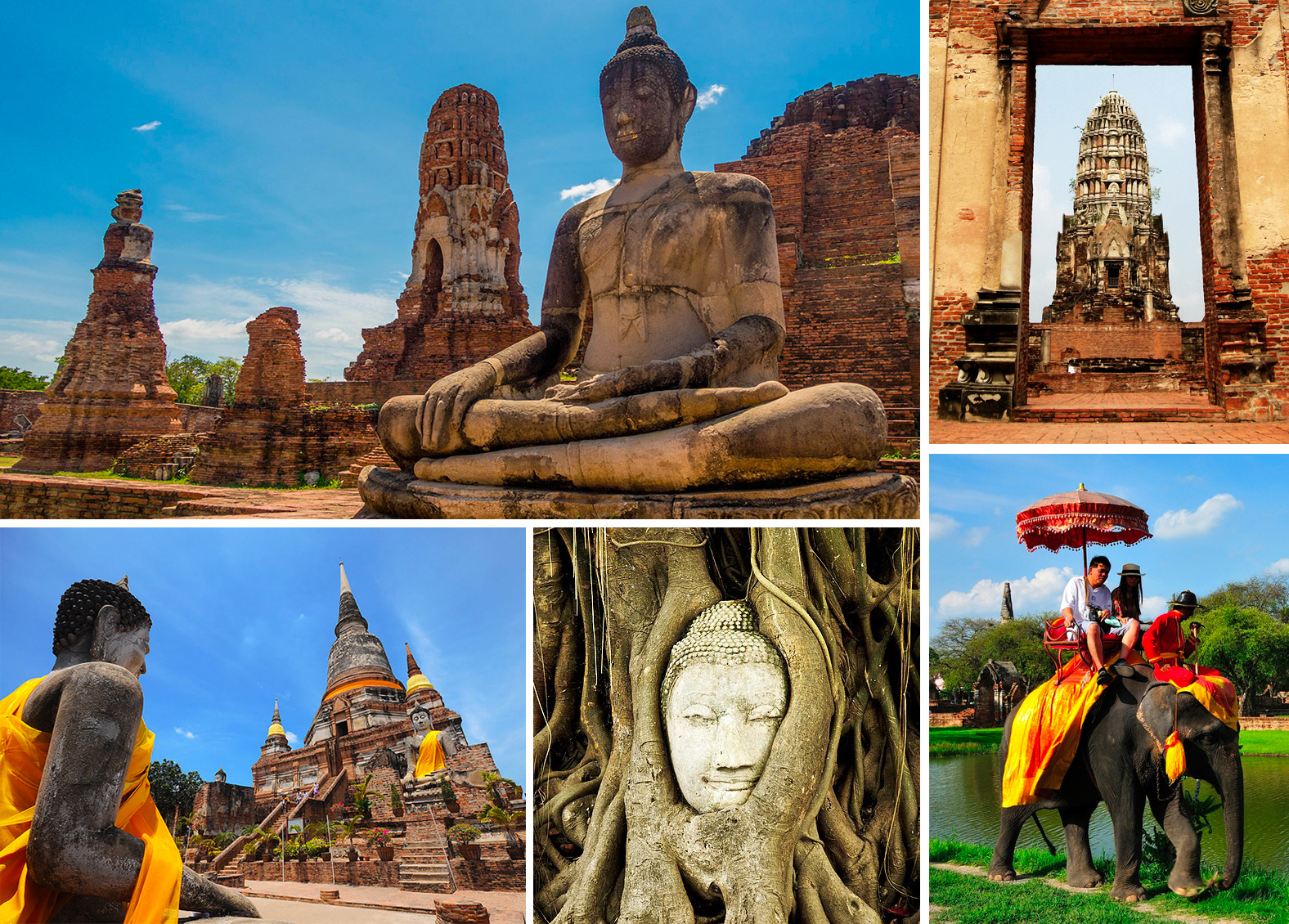 The second day tour (Program B)
Bangpa-in Royal Summer Palace.
The experience of riding in one of the most unique cable cars in the world that crosses the canal at Nivet Thammaprawat Temple.
The Giant Buddha at Panan Choeng Temple.
The Pagoda of Victory and the statue of King Narasuan the great in Yai Chaimongkhol Temple.
The memorial of the Japanese Village ( Yamada).
Shopping at the Queen's Handicraft Center.
The romantic Ayutthaya historical tour at night.
Others activities :
Elephant riding.
Cart for those who enjoy driving around the entire compound of Bangpa-In Royal Summer Palace.
More historic and handicraft tours are available for guests who would like to see more of Ayutthaya World Heritage.
*Reservation one week in advance.
*All program can be adjusted without notice.