Sharing the Thai Culture

One of our weekly schedules which every guest is invited to join is "Sharing the Thai Culture" program:
Offering food to monks, every early morning.
Thai dancing (Ramwong) every night after dinner to exercise after eating our delicious meal.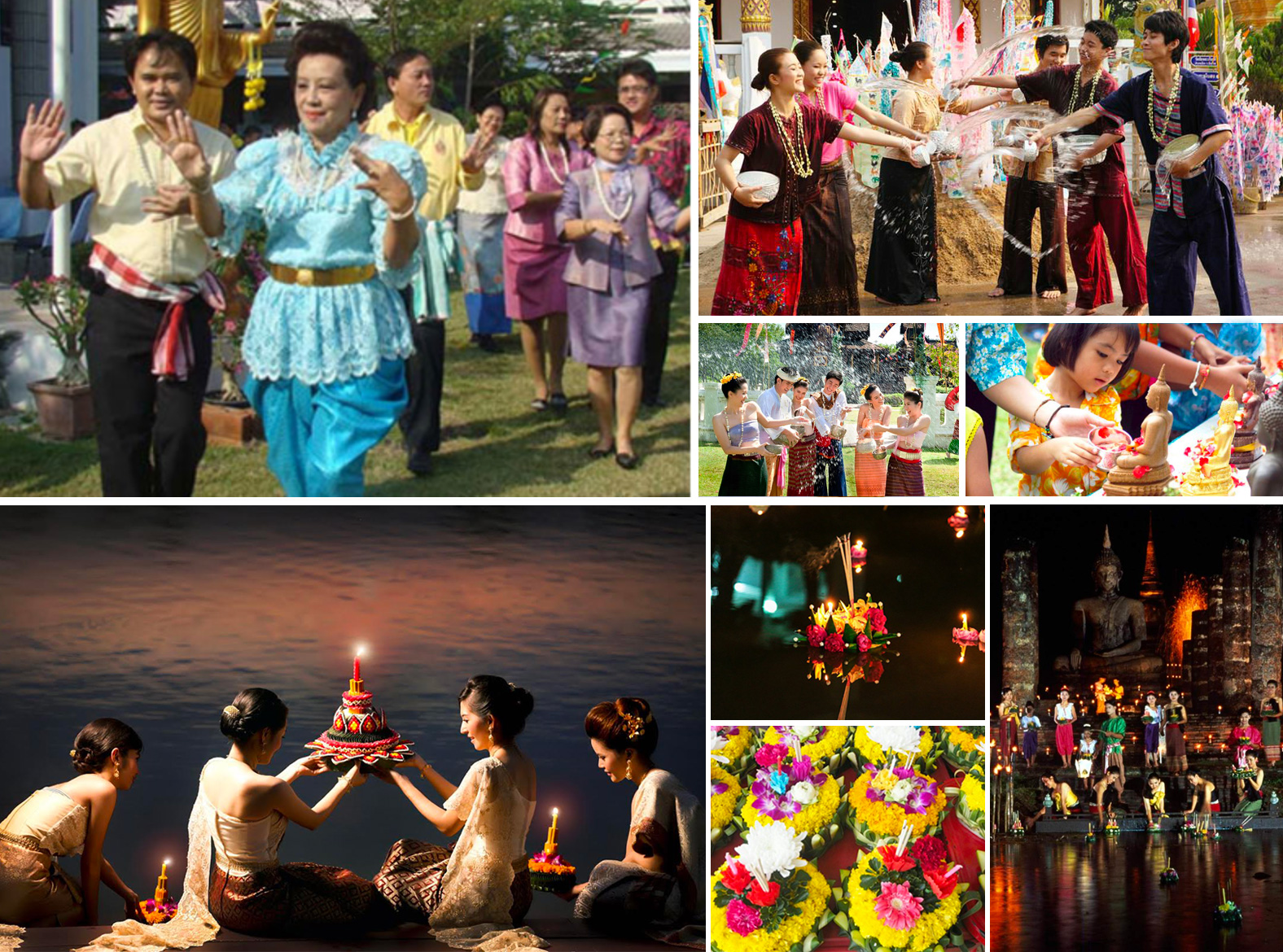 Events
Preserving our Thai culture, we arrange some traditional events which all guests are welcomed to join such as:-
The Water Festival, Songkran Day. On 13rd-14th-15th April which is traditional Thai New Year. We splash water to each other to bless happiness and good luck during the hottest time of the year.
The Loy Krathong Day.
The romantic full moon day in November, we offer beautiful Krathong (Banana leaves wrap up as a container for flowers, candles, incense sticks) to Goddess of water by floating the Krathong in the river. In that full moon day, guests will be invited to exercise their ability of Thai dancing (Ramwong)
Traditional Thai wedding ceremony.
Other Events
Christmas Party
New Year Party